With a proven track record of over 15 years in civil engineering design works, we continue to build on our reputation for high quality work and innovative design solutions that are compliant to Irish Regulatory Policies. We are based in Wexford and we operate Nationwide. Our highly experienced civil contracting team have extensive expertise in delivering projects across a broad range of civil engineering design works. 
We have expanded our services to meet the demand for Civil Engineering Design works. With our highly skilled team, we have the experience of working closely with clients, contractors and other teams on projects of all sizes. We pride ourselves on our proactive approach and ability to adapt to changing processes in the Engineering Industry.
"Our services are customised to the needs of our clients"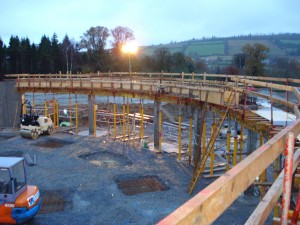 Foul & Surface Water Drainage
Roundabout Design

Road Design
Certification of handover documentation for
taking in charge applications to the Local Authorities.
As well as Civil Engineering Design Services, we also offer Project Management and  Structural Engineering Design Services
in Wexford and across Ireland. View our full range of engineering services. Or simply contact us for more information.